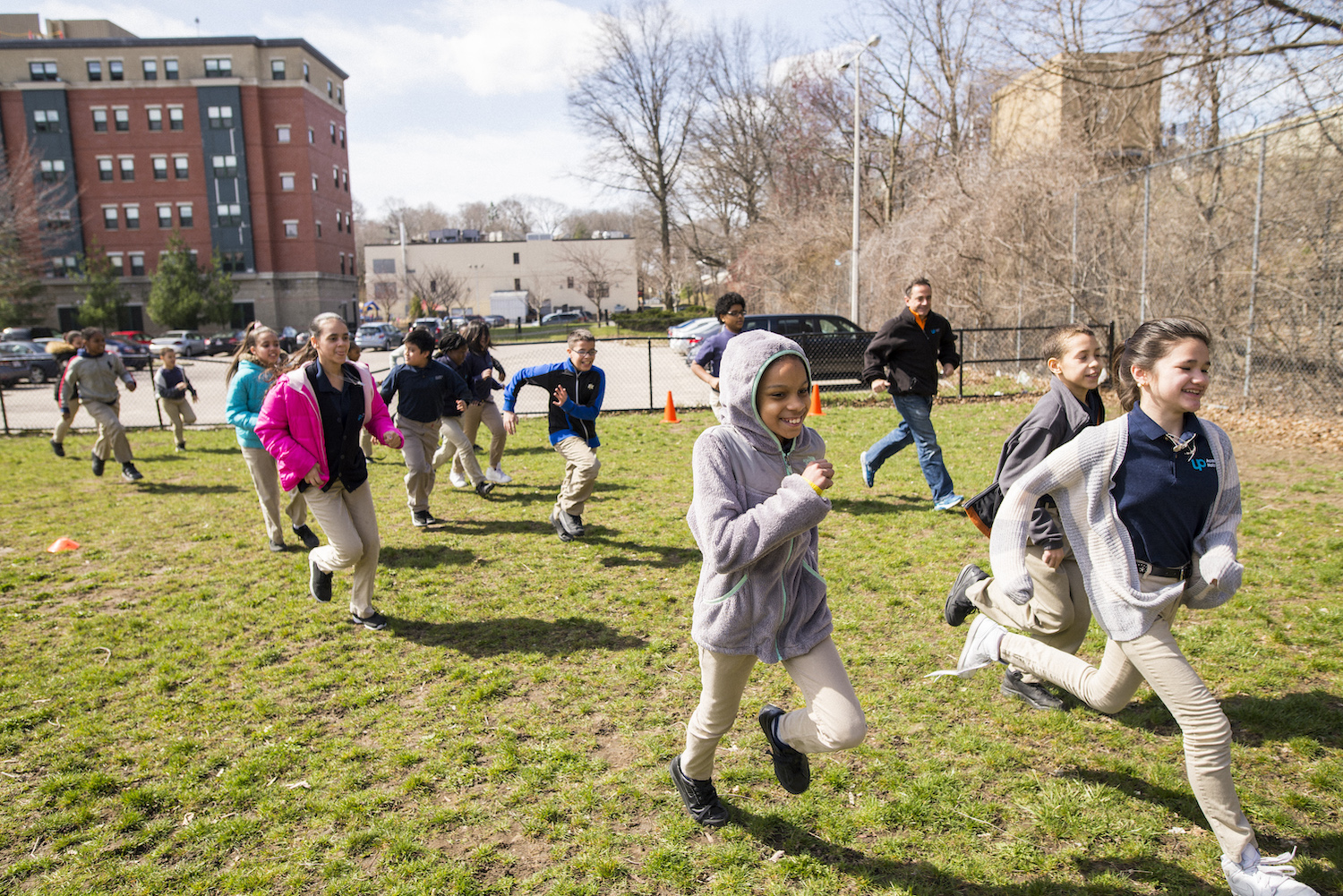 For five years, with support from the Boston Foundation, ChildObesity180 helped PE teachers, classroom educators, after-school program staff, and parents start free walking/running clubs at public schools and community centers across Boston, primarily in the neighborhoods of East Boston, Roxbury, Dorchester, and Mattapan.
Run club coaches used the program to increase physical activity throughout the school day. These clubs also helped students to foster a positive connection to walking and running through supportive and fun experiences.
The program grew from 20 schools and 1,200 students in the 2014-15 school year to 61 schools, 20 community programs, and over 8,000 students participating in 2018-19. The run clubs were featured in a story in the Boston Globe in 2019.
ChildObesity180 learned that run clubs are particularly amenable to widespread adoption since they require limited equipment, facilities, or training; they can occur at various times throughout the school day; and overall program costs per student are relatively low. ChildObesity180 synthesized and published learnings from annual coach surveys, so other communities could learn best practices from our experience.